Ozone and Cold Laser Therapy in Grand Junction
Ozone...the most important health enhancer ever found
Jane Kauffman

Certified Ozone Therapist
Certified Cold Laser Specialist
520 Milleman Street
Palisade, CO 81526
970-261-5603
Email:
rknoahsark@gmail.com
For years physiologists have been looking for new and better ways to improve our aerobic capacity and enhance recovery without the use of steroids. Recently, researchers have proved what the Germans have known for over 75 years: That Ozone (O3), a very powerful activated form of oxygen, can improve the health of the body in many ways that oxygen (O2) can not. Oxygen has a stable electrical bond that is not readily absorbed or utilized. However, Ozone, having a deficiency of one electron, is a very powerful oxidant, which is able to neutralize a multitude of pathogens, free radicals, and chemicals, as well as super-oxygenating the bloodstream.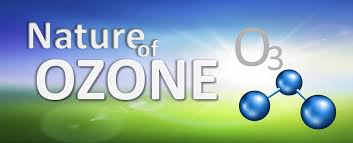 Ozone Therapy plays a significant role in the management and treatment of:
Anti-Aging
Auto-Immune Disease
Cancer
Chronic Fatigue
Diabetes
Elimination of Toxins
Fibromyalgia
Immune Deficiency Disorders
Increasing Body Metabolism
Intestinal Parasites
Osteoarthritis
Rheumatoid Arthritis
Sickle Cell Anemia
Cold Laser Therapy....healing the body from a quantum perspective
Low level laser therapy has been proven to be effective in reducing and eliminating acute and chronic pain in the body. Many patients find that this solution is much more effective and immediate alternative to traditional pain medications. Combined with chiropractic therapy, lasers can help patients lead a normal, active and healthy life without debilitating pain. Jane exclusively uses the Erchonia Cold Laser.
Check out the best cold laser in the business at
www.erchonia.com