Coming in 2022 - PIRATES!!
The Peanuts Gang was here...the question is...where is their picture? Well, ya know, the gang is "quite a bit older now" and it looks like they have misplaced it and then they "high tailed" it for the Caribbean! Charlie Brown said he always wanted to be a pirate and his gang said, "let's go!" Check them out this coming Halloween 2022! Ahoy matti!

2020 Winnie the Pooh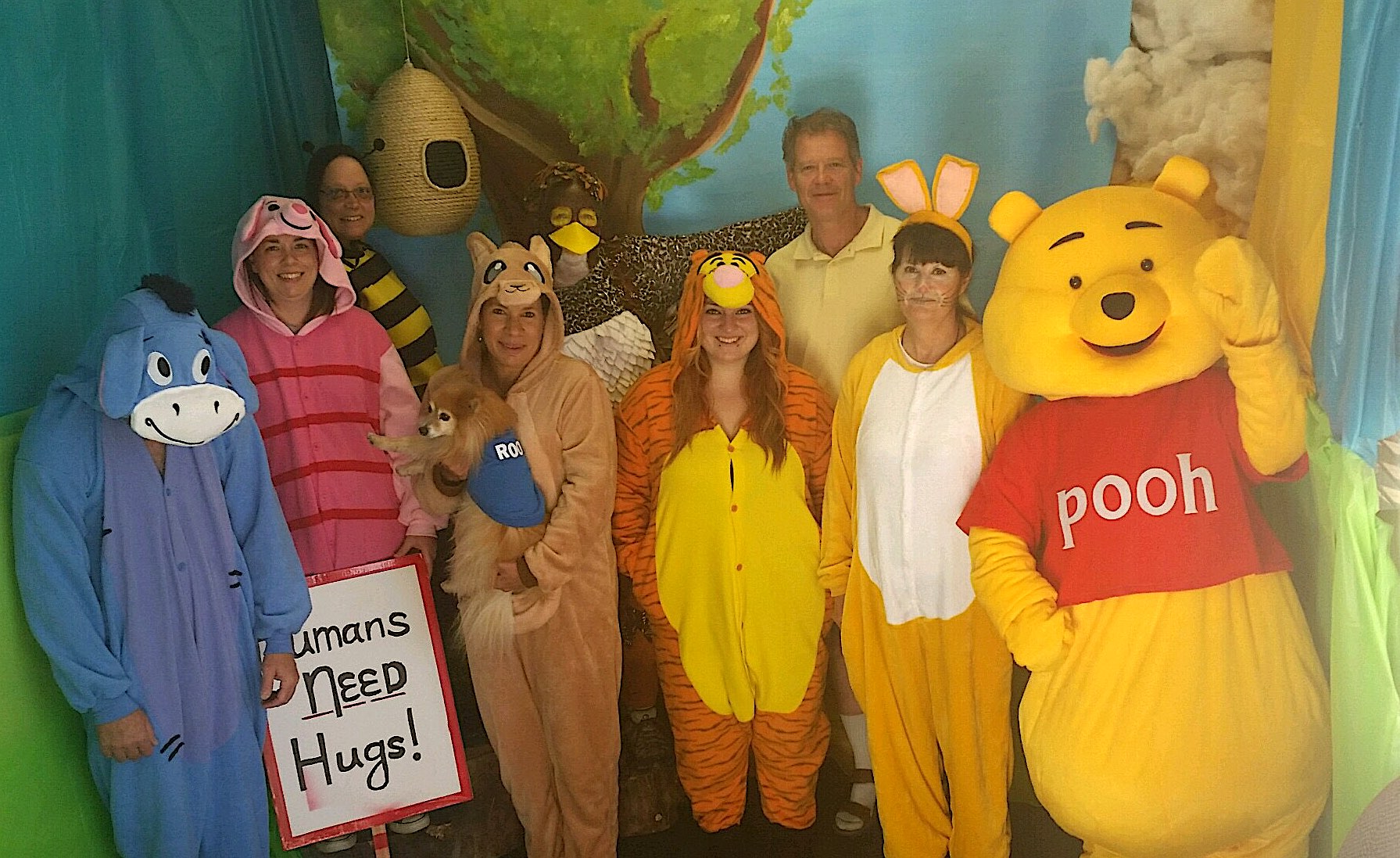 It has been a "challenging" year but the Hundred Acre Wood has survived and thrived! Winnie, Christopher Robin, Rabbit, Tigger, Piglet, Eeyore, Owl, Kanga, Roo and the honeybees, did their very best to keep the happy, loving and "hugging" spirit alive!


Winnie had a mission that
started in April...

This is the year to conquer fear...
so for just a while...help people smile!

2019 Keeping his "Gru Crew" of minions in line...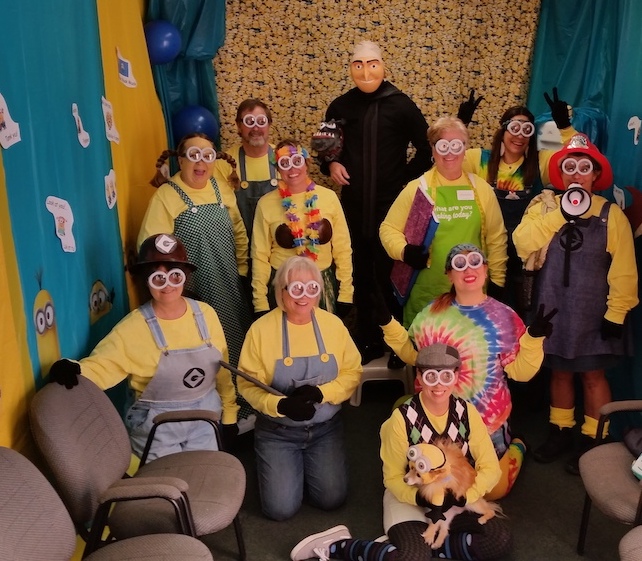 was a full time job for Gru and his dog Kyle this year. What a menagerie of characters including a construction worker, a couple of "computer geeks", "poka dot green dress" girl, a pair of hippies, the "sewing" minion, the beach comber, the golfer and her "mini-me" minion pup and the fireman, who enjoyed her bull horn...
way way wayyyyy...
too much! Fun is fun but man...that's alot of yellow dude!
2018 Hogwarts Magic!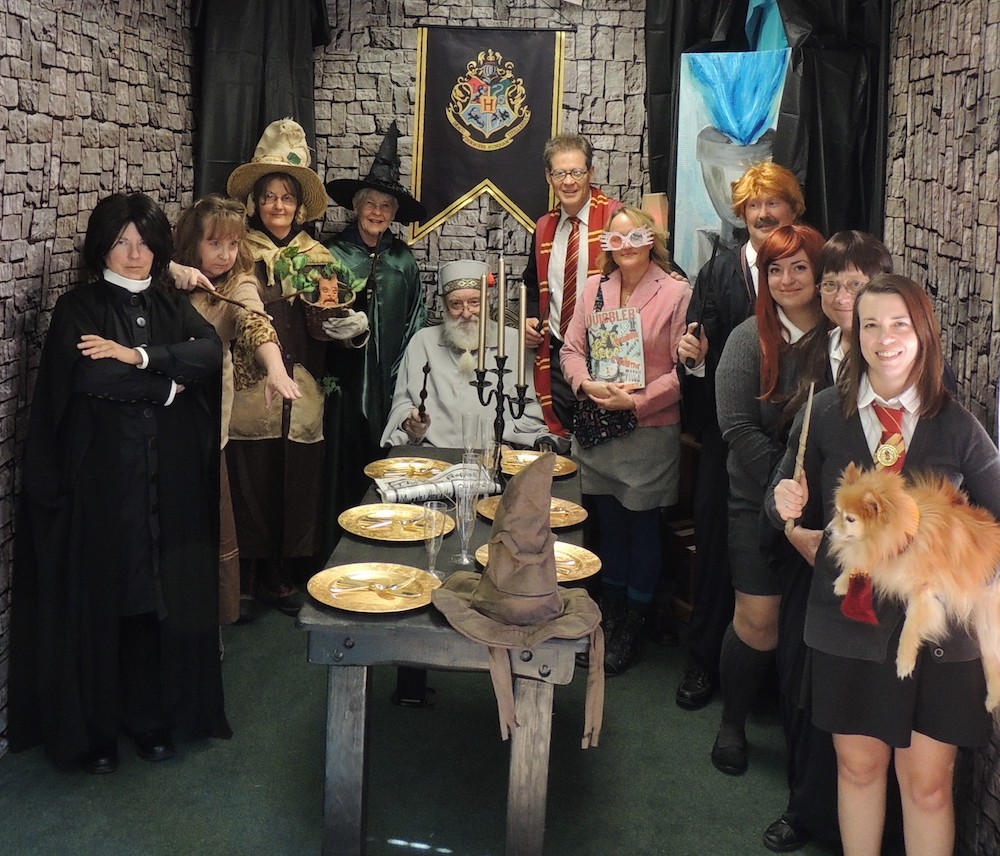 What can we say?! "Magical" describes it! Everyone was here...Professor Snape, Molly Weasley, Professor Sprout with her baby Mandrake, Professor McGonagall, Head Master Professor Dumbledore, Harry Potter, Luna Lovegood, Ron Weasley, his sister Jenny Weasley, Moaning Myrtle, Hermine Granger with her "tabby cat" Crookshankes and the Sorting Hat. The Goblet of Fire burned brightly and clients "passed through" Platform 9 3/4's for care. An amazing day...Wow Wow Wow 2018!
2017 MUPPETS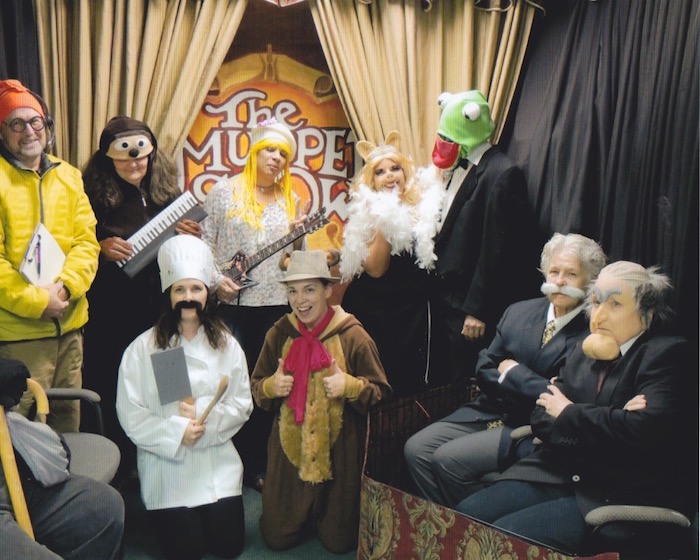 2017...the show expanded and went on to Broadway as the Muppets took Manhattan and the office. Everyone loved the show, Kermit, Miss Piggy, Ralph the dog, Fozzy Bear, the Swedish Chef, Scooter, Janice (
like fersure man...
)...only Waldorf and Statler didn't enjoy it, but then, are they
ever happy!?!
2016 BLUE'S BROTHERS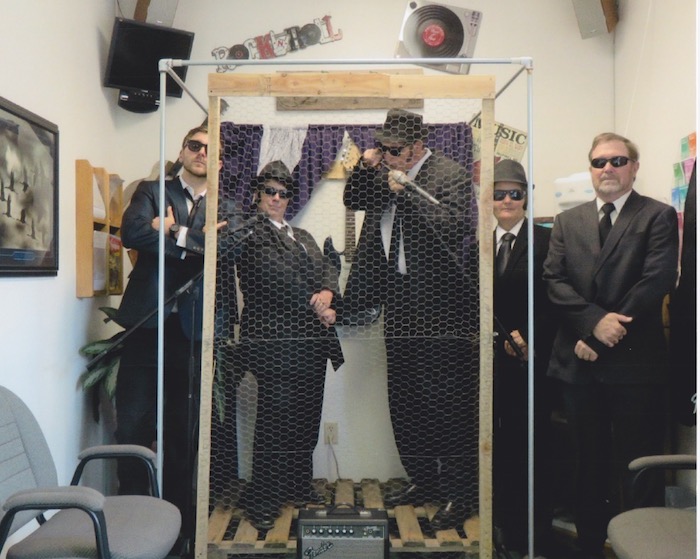 2016...we moved to "Sweet Home Chicago" as the Blues Brothers and their band rocked the joint! Elwood plays a mean harmonica, but the chicken wire and the bouncers kept the band safe!
2015 ALICE IN WONDERLAND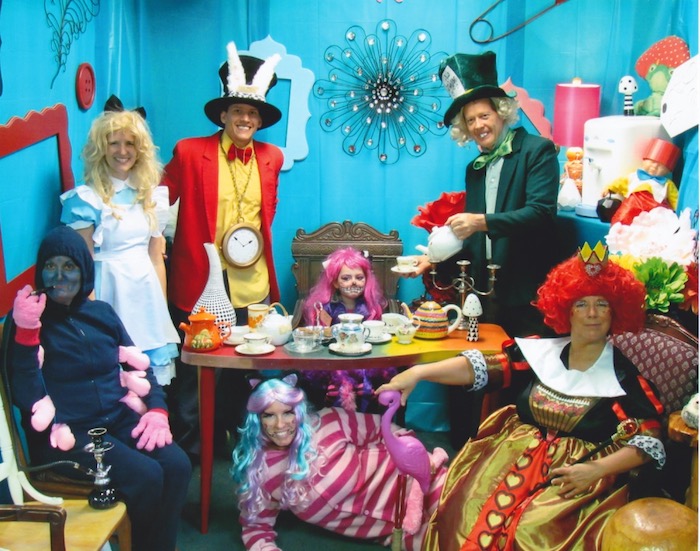 2015...everyone went
just a little MAD
, as Alice took us on a magical journey to Wonderland and the Madhatter treated us to a specitacular tea party.
2014 WIZARD OF OZ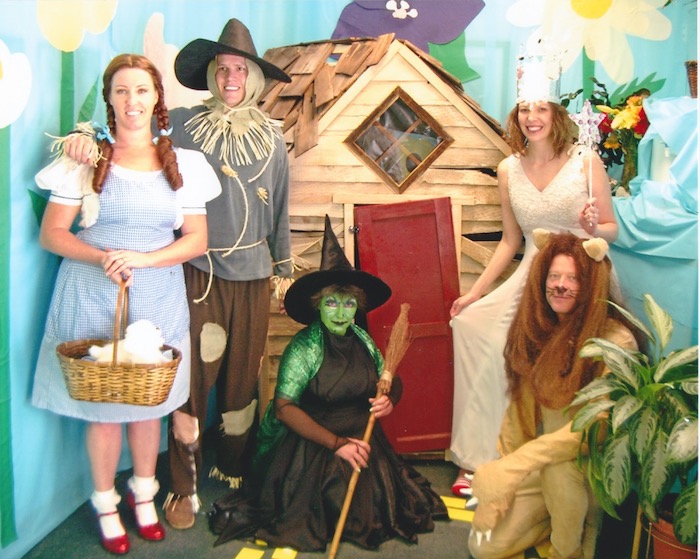 2014...Dorothy landed in the Land of Oz. Her house took a
major hit
but she was greeted by wonderful friends, Scarecrow, Cowardly Lion, Glenda the "Good Witch" and the Tinman (he was in the bathroom when pictures were taken). Everyone helped her conquer the Wicked Witch with ease, snagging the ruby slippers and making it back to Kansas in time for dinner!
2013 GILLIGAN'S ISLAND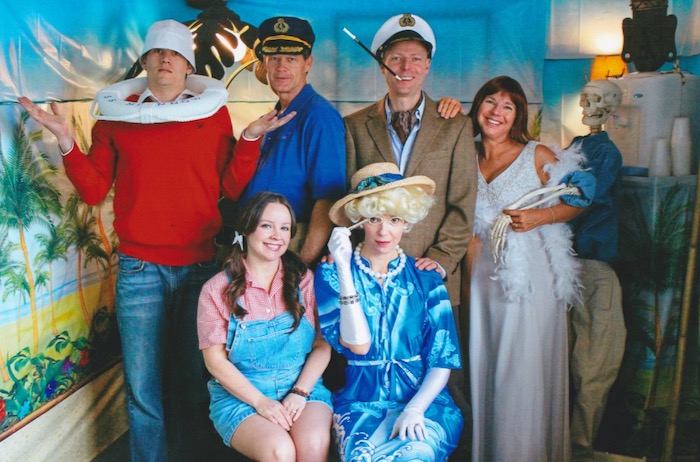 2013...Everyone from Gilligan's Island was
stranded here.
Gilligan, the Skipper, Mr and Mrs Howel, Maryann and Ginger made it just fine, only the Professor couldn't last the day!
2012 ADDAMS FAMILY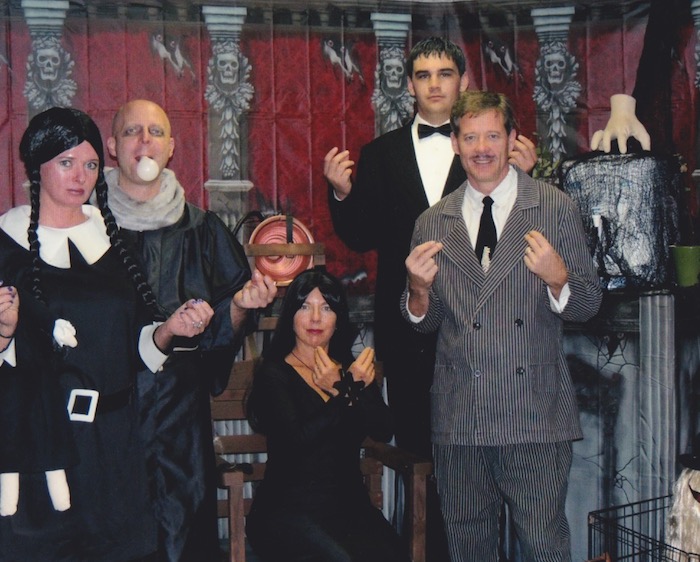 2012...got a little weird here with the Addams Family including Gomez, Mortica, Wednesday, Uncle Fester, Lurch, Thing, Cousin Itt and their pet lion, "Kitty". With clients strapped into the electric chair for pictures, the day was
"electrifying"....
2011 THE FLINTSTONES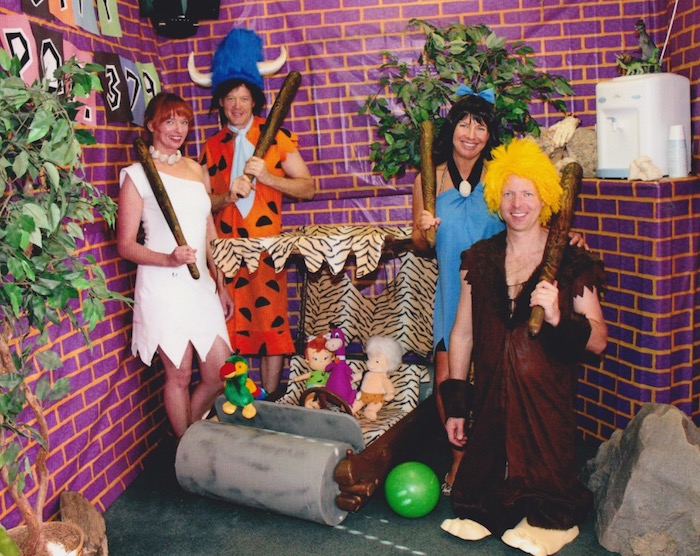 2011...moved
slower
in the town of Bedrock with the Flintstones, although the car was pretty...
ROCKIN COOL!
Get it...!?!
2010 SCOOBY DOO....That rascally dog and his Mystery gang got away before pictures could be taken!
2009 BATMAN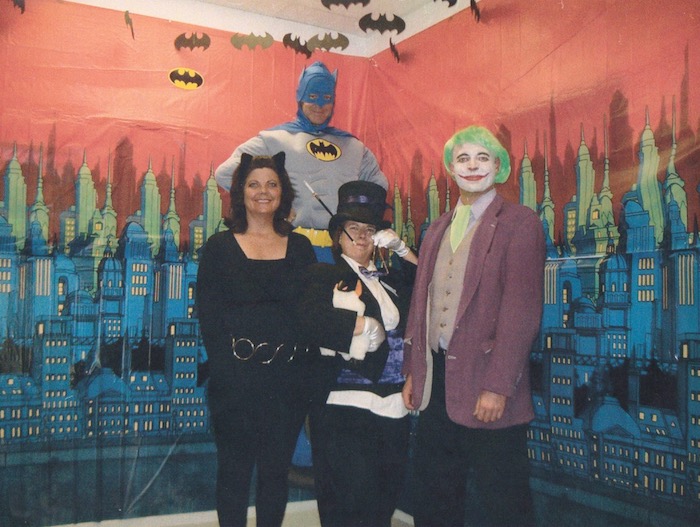 2009..."Holy Bat Poop Batman"! Gotham City was threatend by the Joker, the Penquin, Catwoman and over 1300 bats... but of course, Batman handled them with ease and took us all to lunch in his totally cool batmobile!
2008 PETER PAN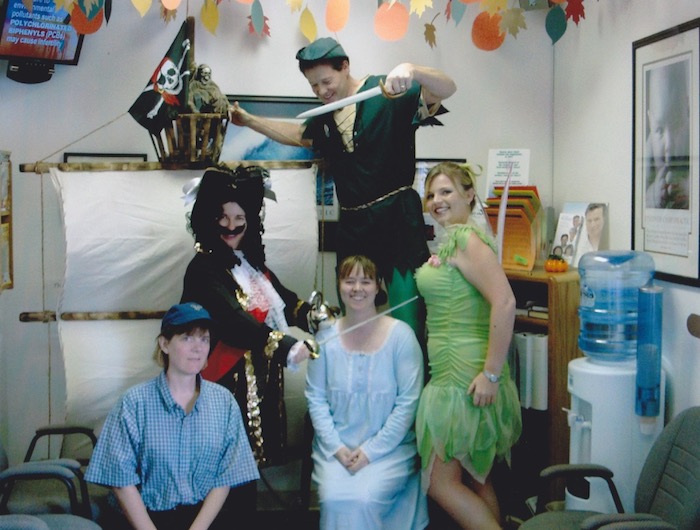 2008...found us in Neverland as Peter Pan, Wendy, Tinkerbell and the Lost Boy, set out to defeat Captain Hook and his pirate crew!
2007 GHOSTBUSTERS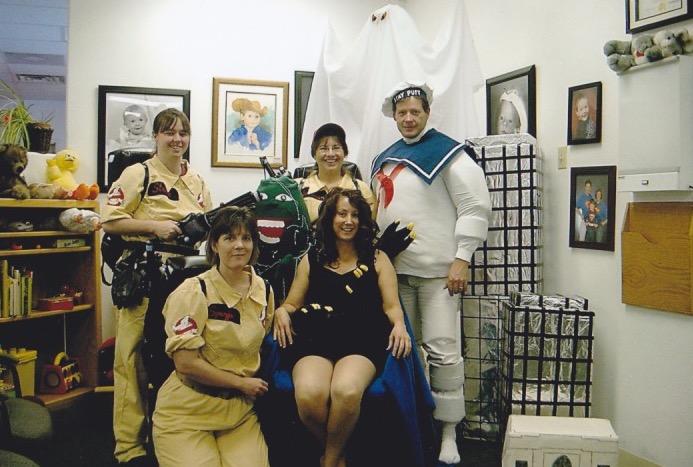 2007...our Halloween saga begins with the specialty services of the Ghostbusters being required. The giant StayPuff Marshmallow man, his pal Slimmer and their friends, took over for a while but were eventually defeated and life got back to normal...for a year at least....