Doctors
Dr. Wes Sheader
His power...is to
EMPOWER
you!
A few years ago, Aetna Insurance did a review of the prior 10 years of all claims, in an attempt to show that chiropractic was expensive and not effective. However, it showed just the opposite: those who were under chiropractic care had, on average, $3000 per person
less claims
then those who were not under chiropractic care. So, Dr Wes is literally saving lives when he helps someone regain their health, and saving them and our nation money at the same time.
He became a doctor to help you gain control of your health and your life. His mission is to help as many children and their families as possible. His number one tool is providing exceptional natural health care and the education needed to maintain it. His style in caring for patients, physically, nutritionally and emotionally, is way above average.

A little bit about his training. He did his undergraduate studies at Mesa State College leading to a B.S. degree, and then received his doctorate from Palmer College of Chiropractic, the founding college of chiropractic, in 1996. He continued his studies and became one of only 153 Board-Certified Pediatric Chiropractic Diplomats in the world which required completing a three-year post-doctorate degree in the specialized area of Pediatrics, including pregnancy and infertility. He has been an instructor for the International Chiropractic Association Pediatric Conferences and published articles on Attention, ADD, Learning Disorders, and Colic. He also has articles submitted for publication on the topics of Urinary Tract Infections and GERD.

Personally, he loves spending time with his two sons. You can find Dr Wes outdoors climbing on the playground, mountain biking, four-wheeling and hiking. This love of the outdoors helps balance with his indoor activities such as creative nutritional cooking. His "handyman skills" are exceptional and he loves to restore and modify old muscle cars!

Getting to participate and witness miracles everyday...now that is what EMPOWERS HIM!

---
Dr. Laci Harrison-Baldwin, LMT, DC
Coincidence…synchronicity…faith…
A student who loves to learn, Looking for a mentor…
A mentor who loves to teach, Looking for a student…

Through steps we could not plan, Dr Laci came to us when a member of our "client family" walked in and said, "I found your new massage therapist, oh and by the way…she is a chiropractor"!

Born and raised in Denver to a loving faith-based family consisting of a Baptist Preacher father, a multi-talented mother and four wonderful siblings, Laci has always had a strong desire for learning. As a member of an elite group of track and field athletes training for the Olympics, she was injured in the winter of 2011. This combined with the pregnancy of her son, lead her down a new path of education.

She began seeing a chiropractor in Colorado Springs, a specialist in the "Gonstad Technique", to make sure her pregnancy proceeded as perfectly as possible along with the healing of her hip and psoas muscle. She was so inspired by the care and its results that she made the decision to become a chiropractor. This decision brought her to Grand Junction where she completed her preliminary classes at Colorado Mesa University as well as shadowing a local chiropractor for two years before moving onto Palmer College of Chiropractic.

Attracted to Palmer for its history as the "birthplace of chiropractic" and to the school's Florida campus due to the fact of having extended family there, she received a bonus when she discovered that the talented chiropractor she had gone to in Colorado Springs for care was a guest professor for her last two years at the school.

Graduating in 2021, Dr Laci chose to move back to Grand Junction and while waiting for her college transcripts to be sent to the state of Colorado for licensing, she again decided to increase her education by attending Intellitec's excellent course in massage therapy. Having an educational background ahead of most students, she completed the extensive course in only 5 months, impressing her instructors, her family and herself. As a licensed massage therapist Dr Laci completely understands the compliment of healing muscle work to assist chiropractic in maintaining the body's natural stabilization and healing power.

While providing care as a massage therapist Dr Laci was reminded of the "mentorship" she had always desired when a client mentioned Dr Wes Sheader and New Life Chiropractic. Now the student has a mentor and the mentor has a student.

Coincidence…synchronicity…faith…? Does it really matter? She is here and we are blessed!
---
Specialized Testing
BioMeridan, Heart Sound Recorder, Ankel Brachial Index and Focus Sensitivity Testing Professional
Darcy Haase, MA, CNC
This life is about learning and that can require asking the right questions, especially when determining where your health is! Darcy does just that.
Change is inevitable. She made the move to Colorado years ago, which then opened a new door professionally.
After hearing one of the nation's top Whole Food Nutritionists, Mark Anderson speak, her future was decided. The opportunity to work with Standard Process West based out of Loveland, Colorado, has taken her knowledge to new levels. After receiving her MA and with over 17 years experience as a Certified Nutritional Consultant, Darcy has found the use of three machines invaluable in her work. As the technician for the Meridian Stress Assessment System, or BioMeridan as it is known, the Heart Sound Recorder and the Ankle Brachial Index (ABI) testing unit, in under an hour, she is able to provide her clients with easy to read graphs showing where they stand concerning nutritional deficiencies, allergy sensitivity and in their overall health.
It is an honor to have expert professionals on our team and Darcy's desire to continue to grow and advance with the technology
of her profession, has allowed her clients the benefit of one of the industry's top Nutritional Consultants.
Asking the right questions…Darcy does just that.
Associates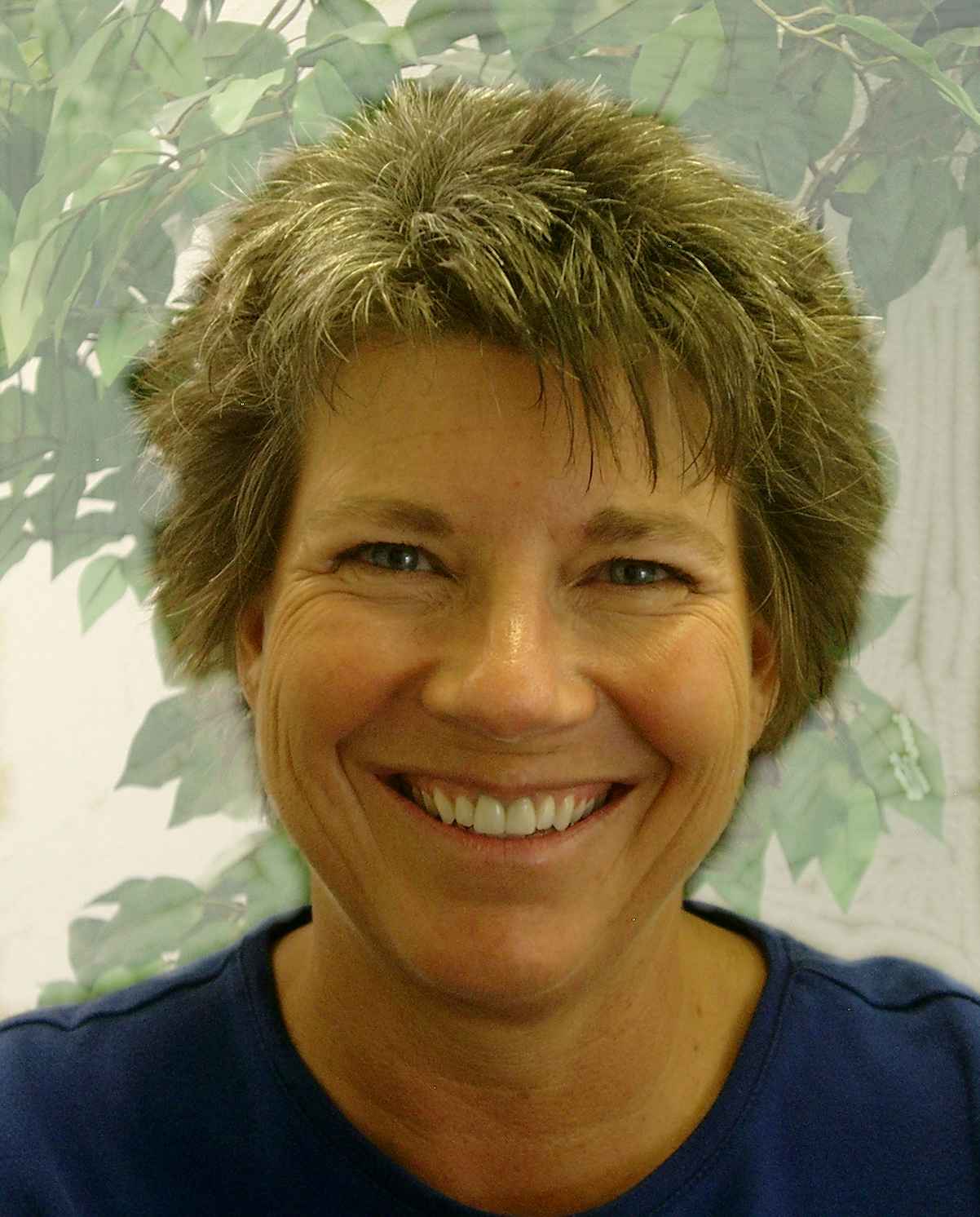 Having amazing people who provide the logistical support needed to run a clinic, is the foundation and definition of caring!
Penny Lyons, PRCA, Office Manager
Everyday is an opportunity to create the life we want, with the power...of
CHOICE.
Penny's favorite quote is "
perception creates thought and thought creates EVERYTHING!
"
Which leads to the question...
what do you want to create?
From patient to employee, the choices of Penny's life brought her here. For over 17 years now she has had the privilege of assisting our clients in making choices for their best health. She strongly believes in keeping her focus forward, for both herself and others. There are some things she knows for sure, such as the benefits of the Iodine protocol, chewing your supplements, and drinking your body's proper amount of plain water...
every day!!!
She will tell you honestly that she is still "under construction"
where her health is concerned but she keeps her attention on what she wants, even if the "right now" appears different from that.
Her desire is the highest level of health that our wonderful team can help you attain and since
perception is everything...this is her CHOICE for all of us!