Massage Therapy in Grand Junction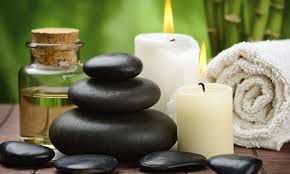 We highly recommend massage...
because life will keep coming at you
The health benefits of massage are numerous,
including assisting in the healing of:
Anixety
Digestive Disorders
Fibromyalgia
Headaches
Insomnia
Myofascial Pain
Soft tissue strains and injuries
Sports Injuries
Stress Relief, both emotional and physical
We are very pleased to offer in house massage and welcome April Amrine, CMT to our healing family. April has studied holistic healthcare at the Australasian College of Health Sciences, graduated from Boulder College of Massage Therapy in 2006 and interned at Boulder Community Hospital specializing in pain management. This training has allowed her to aid many people with their health concerns using Natural Nutrition, Homeopathy, 2nd Degree Reiki pracitices, Neuromuscular Therapy, and multiple massage therapies including Deep Tissue, Zen Shiatsu, and Infant Massage. Being a bit of a perfectionist at heart (understatement) she applies this quality to anything she does...
what a gift to our clients!
Balancing Mind, Body and Spirit